Public Works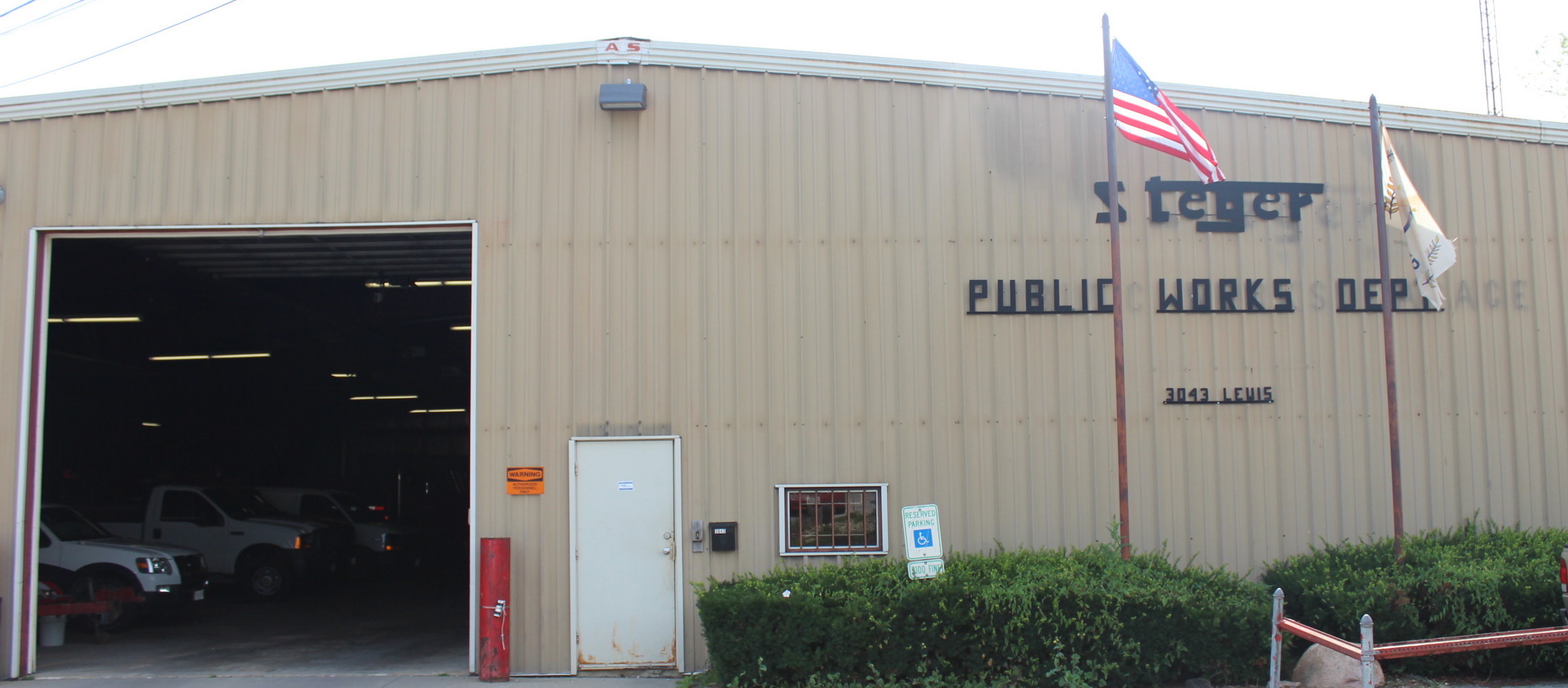 Public Works is responsible for:
Grass cutting at Columbia Central Jr. High School, Eastview School and Parkview School
Fire hydrant flushing  in spring & summer
Maintenance of five Village parks & park buildings
Maintenance of Village buildings, grounds & vehicles
Mosquito Abatement
Parkway tree trimming & care
Sanitary & storm sewer maintenance
Sidewalks
Snow & ice removal on village streets
Street sign maintenance
Village road maintenance
Village water system operation and maintenance
Public Works is not responsible for:
Basement Flooding
Removing snow on private driveways
Trees on private property
Garbage pickup
Dead animals on private property
Snow Plowing
The Steger Public Works Department is responsible for plowing village roads. Public Works crews work around the clock to clear the streets. Streets are plowed & salted by priority: Main streets, Secondary Streets, Cul-De-Sacs
Chicago Road (Route 1) is a State Road that is maintained, plowed and salted by the Illinois Department of Transportation (IDOT).
Steger Road is a County Line Road that is maintained, plowed and salted by both the Cook County Highway Department & the Will County Highway Department.