Steger Community Vehicle
The Community Vehicle is accessible to all Steger residents, including, but not limited, to those with walkers, canes, and wheelchairs. The Village has decided to impleme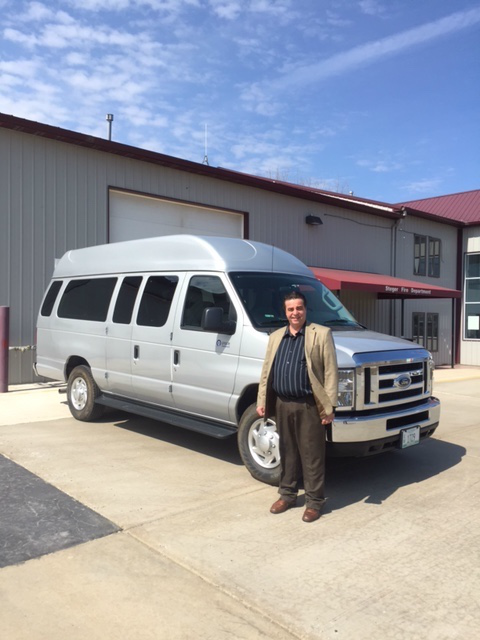 nt certain rules along with places that the vehicle will travel.
The following are places that the Community Vehicle will take Steger residents so long as it is located in the area described below:
Medical places: doctor's offices, Grand Prairie, Access Community, and Respond Now
Dentist office
Lawyers
Hospitals
Grocery and drug stores in South Chicago Heights/Steger/Crete area: Jewel, Busy Bee, Save-A-Lot, Walt's Grocery Store, Family Dollar, Dollar Tree, Dollar General, Walgreens, and K-Mart.
Use of the Community Vehicle must be for doctors, dentists, lawyers, hospitals, and grocery shopping and drug stores near town. The Community Vehicle will travel as far North as 175th Street and as far west as Kedzie Avenue, to the border of Indiana with the exception of medical, and no further south than Burville Road. With respect to medical, we will go as far as St. Margaret Mercy Hospital in Dyer, Indiana.
Download the Steger Community Vehicle Rider Information sheet.
If you have questions or concerns or if you want to schedule a ride in the program, please feel free to contact the Village Hall at 708-754-3395.