Building Department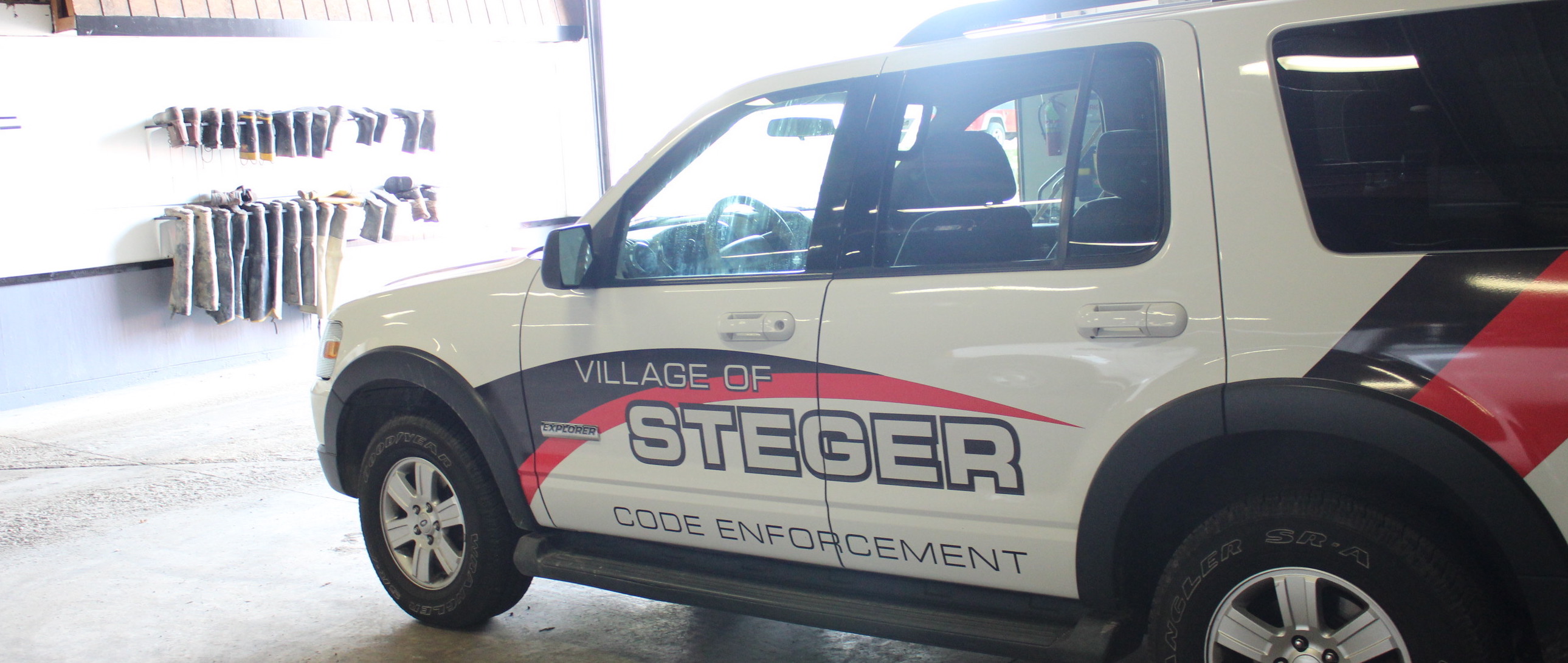 Construction Permits
​The wait for a permit is a maximum of 72 hours. A $250 deposit is required, if the homeowner is going to perform the construction. It will be returned if there is no damage to the Village or a neighbor's property.
Permits are required for new home construction, alterations or repairs, electrical or plumbing work, and driveway, sidewalk, fences, pool or sign installation.
Always call before you dig.
---
About Steger Building Department
International Building Code (2006 Edition)
​The  2006 International Property Maintenance Code addresses the design and installation of building systems through requirements that emphasize performance. Fully compatible with all the International Codes, the 2006 edition provides comprehensive coverage that establishes minimum regulations for building systems using prescriptive- and performance-related provisions. Content is founded on broad-based principles that make possible the use of materials and building designs. Structural as well as fire- and life-safety provisions covering seismic, wind, accessibility, egress, occupancy, roofs, and more are included.
ICC (International Code Council) is a leading organization dedicated to developing a single set of comprehensive and coordinated national model construction codes. 48 states have adopted various International Codes from ICC.
National Electrical Codes (NEC 2005 Edition)
A nationally accepted guide to the safe installation of wiring and equipment; not intended as a design specification but rather for the practical safeguarding of persons and of buildings and their contents from hazards arising from the use of electricity for heat, light, power, and other purposes. Provides rules, recommended by the National Fire Protection Association, governing the installation of interior electric wiring. These rules, subject to revision every three years, a standard of the National Board of Fire Underwriters, have been incorporated in many municipal ordinances; city or state regulations take precedence where they differ from the rules of the Code.
Staff
​Code Enforcement Officer: Romulus Biris
Electrical Inspector: Joel Erickson
Health Inspector: Dave Toepper