Enterprise Zone Spurs Growth in Steger
Steger is one of 9 communities and Unincorporated Cook and Will counties in the new Lincoln/394 Corridor Zone awarded by the State of Illinois. Businesses in the Enterprise Zone who build new facilities or rehab or remodel their current locations can receive sales tax abatement on building materials, discounts on local permits, and in some cases real estate tax savings.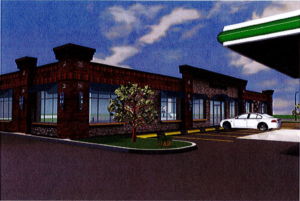 Current construction projects are using the benefits of the Enterprise Zone. BP Gas Station is using Enterprise Zone benefits to redevelop not only the store, but also to add a restaurant and several other retail sites. This project will cost approximately $4.2 million and will add new sales taxes and jobs to the Steger economy.
The Lincoln/394 Enterprise Zone is one of 4 zones in the Southern Suburbs that were part of an application process made possible by South Suburban Mayors & Managers, Cook County, and Center for Neighborhood Technologies (CNT). These 3 groups worked with local leaders to submit applications to The Department of Commerce & Economic Opportunity for Zones that will extend for the next 15 years. Other Zones in the region are The Calumet Region Enterprise Zone, The Cal-Sag Enterprise Zone, and The Will Cook Enterprise Zone.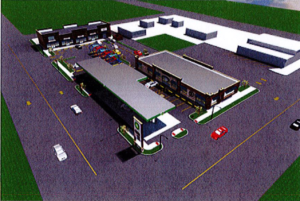 For information on the Lincoln/394 Enterprise Zone relating to the Village of Steger, contact Village Administrator Mike Tilton at 708-754-3395 or visit the website at www.villageofsteger.org. This incentive, combined with other local incentives in the Village, places the Southern Suburbs in new competition for development & redevelopment. The Village has several other pending projects anticipated for 2017.
---