Christmas Tree Bonfire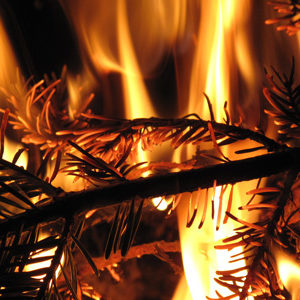 Village of Steger Fire Department will host the annual Christmas Tree Bonfire, Friday January 13, 2017 at 6 p.m. at the Veteran's Memorial Park, 36th Street & Phillips Avenue, this annual event was started many years ago to help reduce the risk of fire in homes that have real trees by having a safe way of disposal and also bring the community together with this event.
The Steger Fire Department will light and monitor the bonfire, Residents are allowed to drop off their live trees any time before the fire is lit.
For residents unable to take their tree to the park, the Steger Public Works Department is collecting trees starting on Monday January 9th.
For more information or if you need assistance with transportation of your tree call the Village Hall at (708) 754-3395.
---