Beecher Hazardous Waste & Electronics Collection
The Will County Land Use Department, Division of Resource Recovery and Energy, is offering a household hazardous waste and electronics drop-off event free of charge to all Will County residents and any communities partially within Will County, IL.  This event is Saturday, May 6, 2017 from 8 a.m. to 3 p.m. at Washington Township, 30200 Town Center Road, Beecher.
Our office receives many calls from residents inquiring as to how and where they can recycle their household hazardous waste and electronics.  We urge you to share this information with your residents.  For additional information call 815-727-8834 or visit www.willcountygreen.com.
There is a limit of 2 TV's per vehicle and an ID is required.
Learn more about events like this by viewing the Will County Green Spring Event Flyer.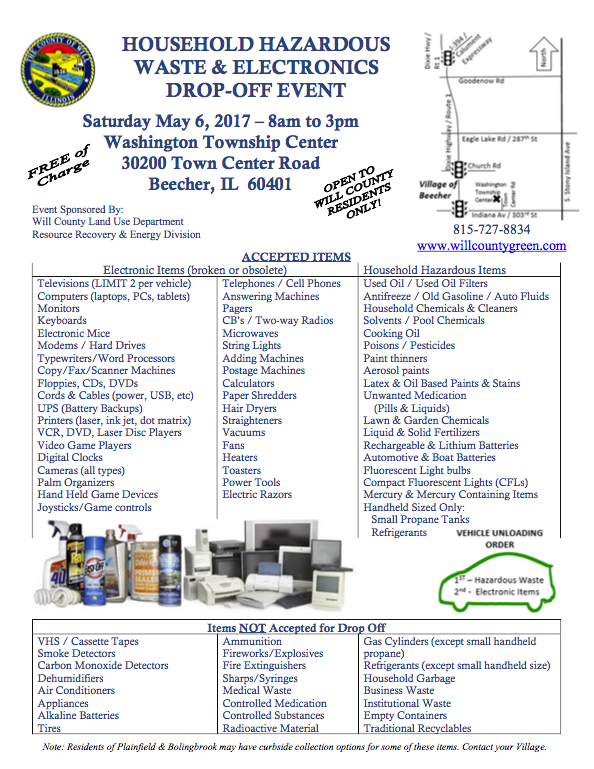 ---