SPD Press Release : 2017 Illinois Speed Awareness Day Campaign
Click on title to read the full Press Release issued by the Steger Police Department on 7/10/17.
During Illinois Speed Awareness Day on this July 26th, the Steger Police Department is taking a proactive approach to promote safety for motorists, pedestrians, and cyclists through both education and enforcement. In Illinois during 2015, speed accounted for 32.2% of all crashes, of those crashes 34.2% resulted in fatalities and 37% resulted in some type of injury.  There were a total of 998 traffic fatalities on our roadways. These lives can be easily saved by being aware of our speed and understanding how speeding impacts a crash.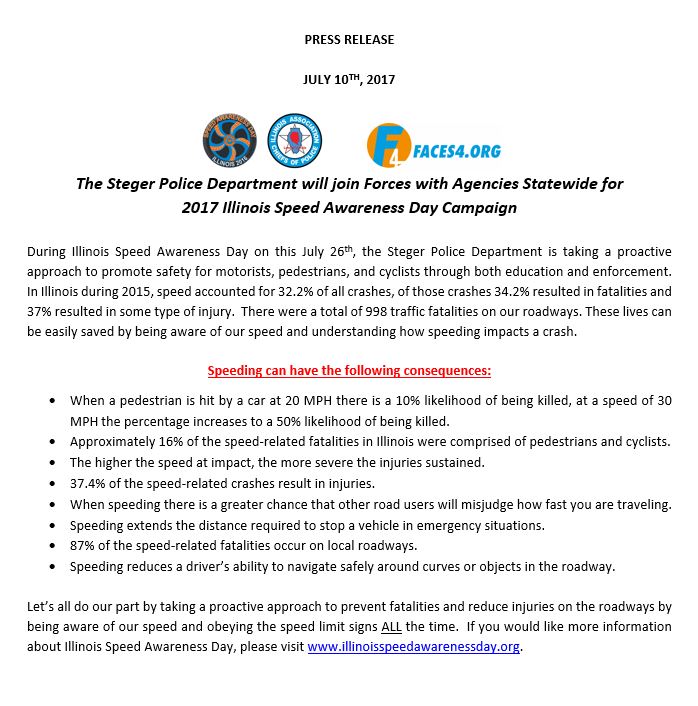 ---